Brightpath Health & Wellness Yonge & Shepparrd
Street Access: We are located at the southeast corner of Yonge & Sheppard, inside the **Hullmark Corporate Center, Unit 406.** Enter the revolving door just left of the Rexall Pharmacy.
Subway Access: Follow signs to Sheppard Avenue East & Hullmark Center exit. Follow underground path and look for a dark-grey door with small blue sign marked Hullmark Center. Take the elevator from P2 level to Lobby, then walk past Concierge Desk and take second set of elevators to 4th floor
Free parking: After 10 am can be found side streets, about 3-4 blocks south of our building just east of Yonge on Harrison Garden Blvd, Humberston Dr & Everson Dr. Note that this is about a 10 min walk to back to the Hullmark Center
Free Underground Parking: With $15 purchase at Whole Foods or Rexall Pharmacy, receive FREE parking for 90 minutes. **Be sure to park on P2 level and follow signs to 4789 Yonge elevator.** Take your parking ticket with you to the Cashier for validation at time of purchase.
Other paid Parking: There are some surface lots (Green P) and metered parking nearby.
.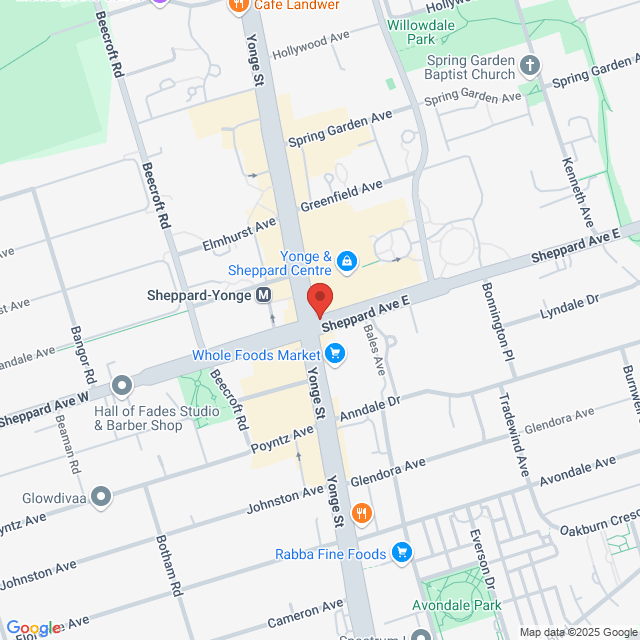 Brightpath Health & Wellness
4789 Yonge Street, #406, North York, ON, M2N 0G3